Tajikistan Summary
Ridden on October 17th, 2018 by The Reads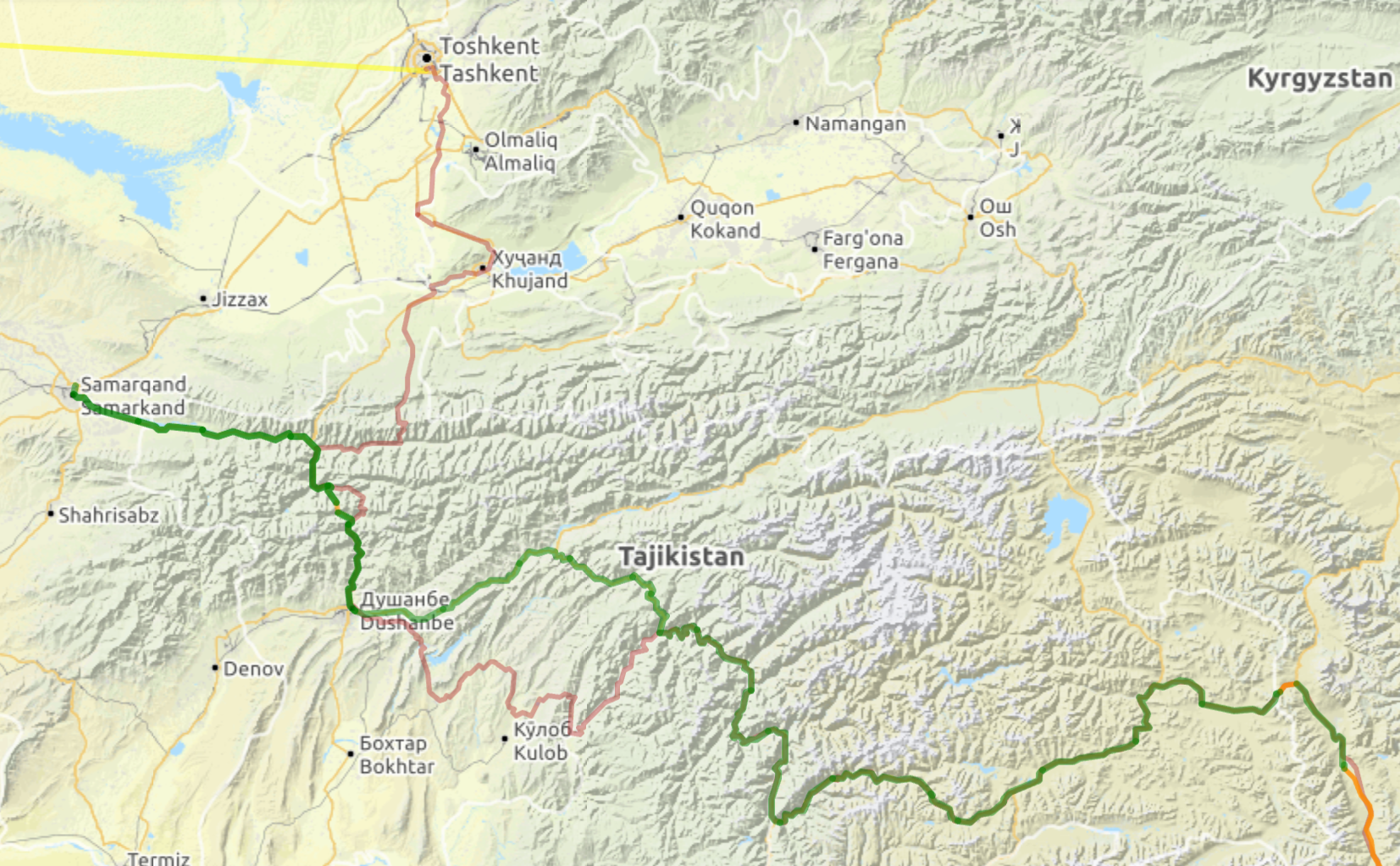 We cycled
From: Pangakent to Kulma Pass
No. days: 21.5 (2.5 rest days)
Distance: 1,200 kms (745 miles)
Ascent: 14,425 m
TOTAL from UK: 8804 kms (5470 miles)
See Strava - @readcycleread - for full route details.
We slept
Tent: 18 nights
Hostel: 4 nights
Guesthouse: 2 nights
We ate
A lot of beige food, and only one serving of plov!! Yak yoghurt was probably the culinary highlight of Tajikistan.
We saw
Many children in their blue and white uniform running after us for high-fives, mountains, gorges and impressive river valleys, sosme of the worst gravel roads we've seen all tour, too many coal trucks, vultures, friendly farm dogs and four huge wolves!