Summary
Ridden on July 1st , 2018 by The Reads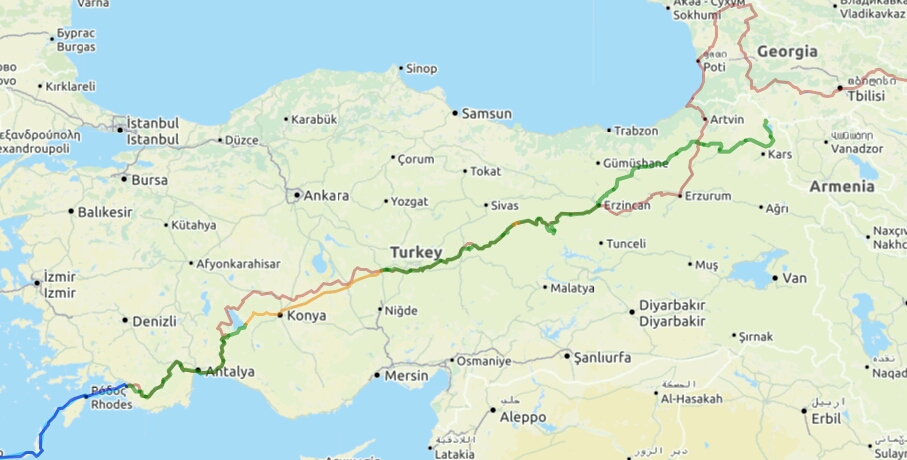 The green line denotes where we have cycled and the orange lines where we took a bus/rescued by a local! See our Route page for more detail
We cycled
From: Fethiye to Kartsakhi Lake
No. days: 31 days
Distance: 1,706 kms (1,060 miles)
Ascent: 23,010 m
TOTAL from UK: 6,620 kms (4,113 miles)
Bus
From: Beysehir to Nevsehir (317km)
See Strava - @readcycleread - for full route details.
We slept
Tent: 21 nights
Hostel: 6 nights
Warmshowers: 3 nights
Invited by a local: 1 night
We ate
At least 5kg of cherries, plus fresh apricots, tomatoes, cucumber etc.
Local honey and cheese
Sucuk - local spicy sausage
Eggs - omlette style
Only 5 doner kebabs
Deserts - Sutlac (cold rice pudding) & kunefe (cheesy nutty sweet vermicelli) A lot of white bread!
We saw
So many smiling people, incredible variation in landscapes from sea to mountain, plateaus, farmland and pasture, a few foxes, so many wildflowers, cherry trees, mulberry trees, apricot trees, ancient runied castles, old men playing backgammon and çay (tea) houses - the list could go on. If you haven't been to Turkey….go!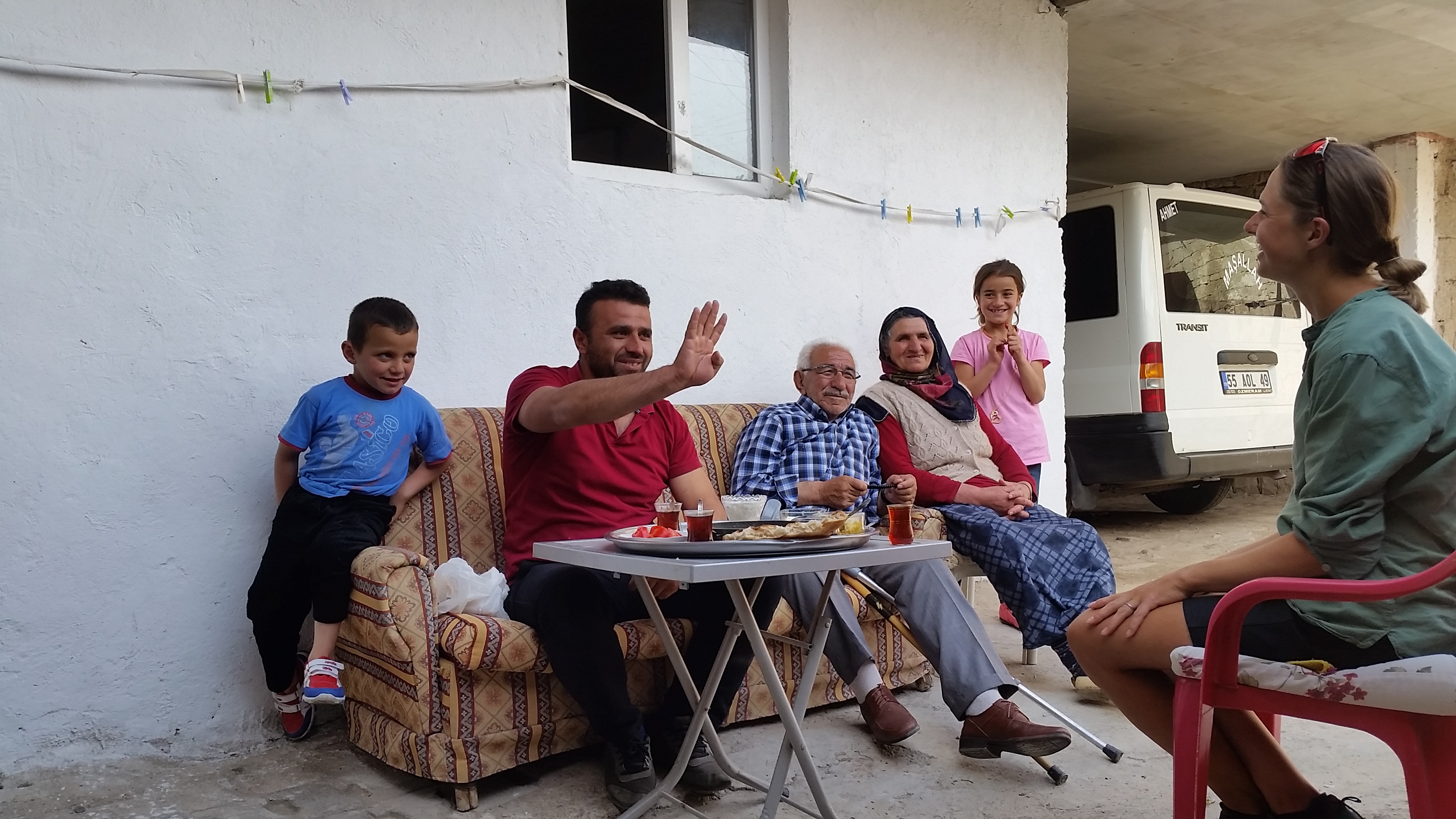 Ali indicating how old is son is whilst sharing an incredible Turkish spread of food. It's incredible how much you can communicate by sign language!