India in Summary
Ridden on December 18th, 2018 by The Reads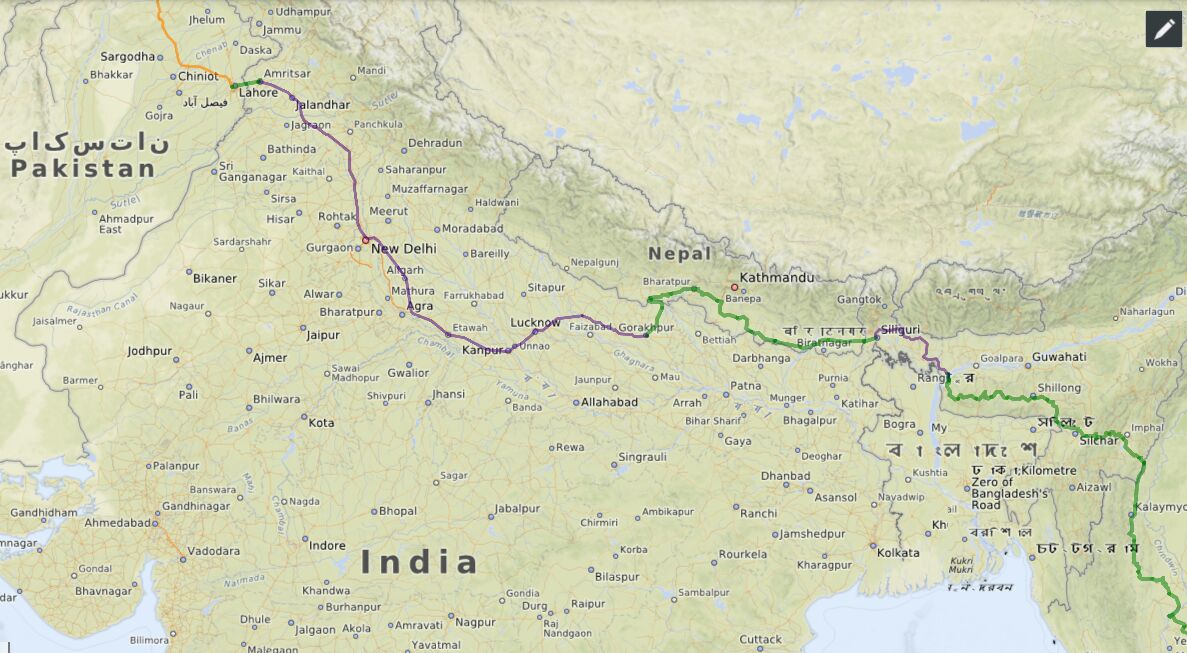 The green line denotes where we have cycled, the purple line where we have taken the train. See our Route page for more detail
We cycled
From: Amritsar to Sunauli (Nepal) and then from Siliguri to Moreh
No. days: 7 and 18 (including 2 days off the bike in Amritsar and 1 in the Garo Hills)
Distance: 179 and 1,005 kms
Ascent: 150m and 12,560 metres
Train: 1200 kms from Amritsar to Gorakphur and 260 kms from Siliguri to Dubri
Ferry: 16 kms from Dubri to Phulbari
TOTAL cycled from UK: 11,561.6 kms (7184 miles)
See Strava - @readcycleread - for full route details.
We slept
Hotel/hostel/hovel: 10 nights
Wildcamping: 6 nights
Camping in garden: 3 nights
Invited by a local: 3 nights
Police station: 2 nights
Train: 1 night
We ate
Chana dahl (chickpeas), lentil dahl in 20 different varieties, rice and roti with every meal, sooooo many samosas, mango juice chilled whenever we could find it, and a lot of sugary sweet deserts. We drank A LOT of chai too of course.
We saw
People and cars, and bikes, and trucks, but also a lot of other bicycles :) A huge variety of farming from sugar and wheat in the lowlands and bamboo, rice, tea plantations and oranges in the highlands. So many staring eyes but also wide smiling faces.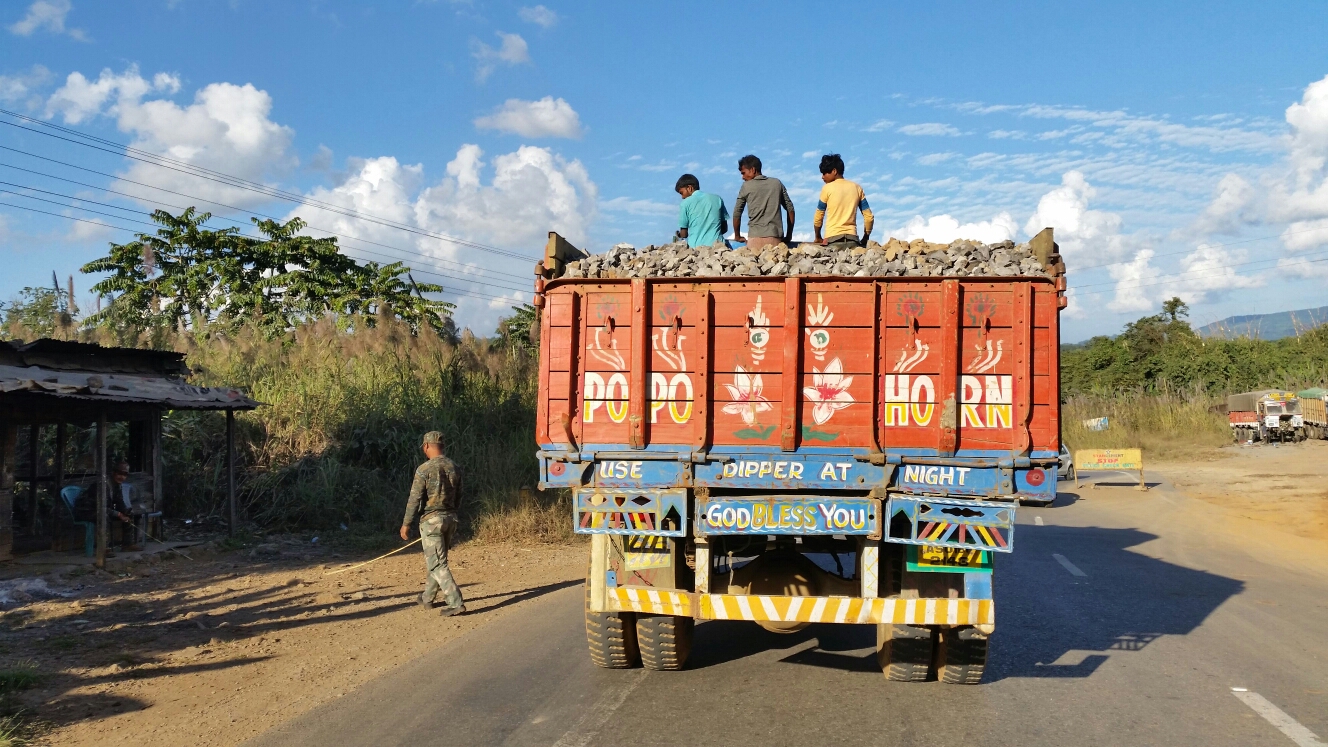 Horn Please!