In Summary - Greece
Ridden on May 28th, 2018 by The Reads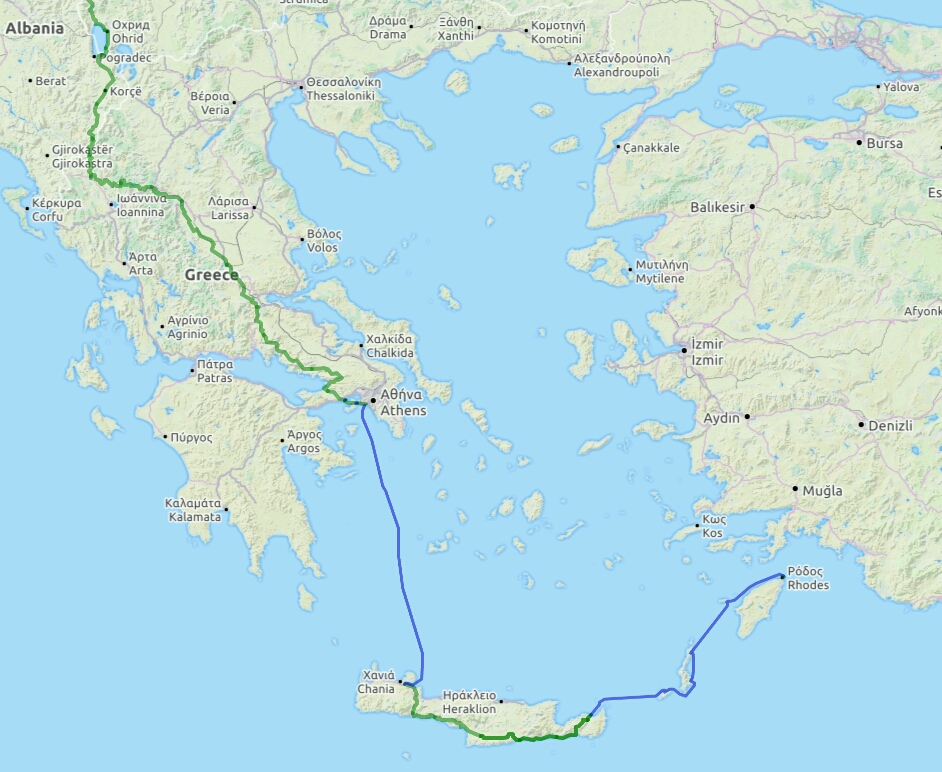 The green line denotes where we have cycled and the blue lines where we took ferries. See our Route page for more detail
We cycled
From: Kalovrisi to Rhodes
No. days: 17 + 3 rest days
Distance: 1005 kms (620 miles)
Ascent: 14,520 m
TOTAL from UK: 4,914 kms (3,053 miles)
See Strava - @readcycleread - for full route details.
We slept
Tent: 15 nights (2 in Plakias Apollina camping)
Warmshowers: 1
Ferry: 1
We ate
60 dolmades
3kg olives
2kg feta
25 spanikopita/other cheese & spinach pastry
We saw
Much more forest than we expected, crazy hilltop villages, at least two churches per said village, ancient monuments, tortoises on the road, beaches, olive trees, oh and lots of hills! Greece had it all.
Wild camp in the forest