Summary
Ridden on October 18th, 2018 by Milly Read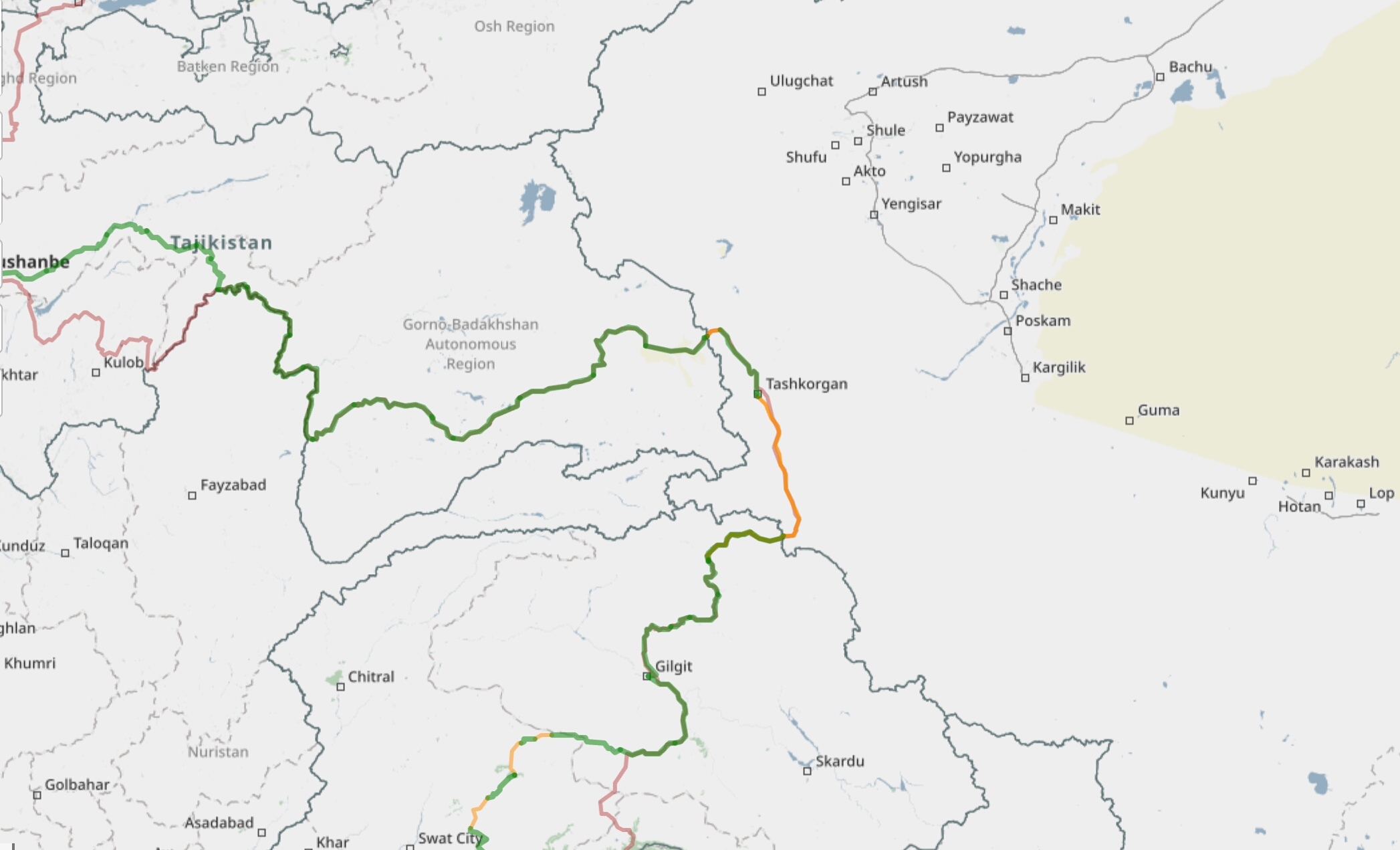 The green line denotes where we have cycled, the orange line where we have been forced into a police van. The red line was the original proposed route. See our Route page for more detail
We cycled
From: Kulma Pass to Tashkurgan
No.days: 1.5
Distance: 74 kms (46 miles)
Ascent: 200 m
TOTAL from UK: 8878 kms (5,516 miles)
See Strava - @readcycleread - for full route details.
We slept
In a strange health club lounge…see blog!
We ate
Not much, although managed to find some dumplings for breakfast.
We saw
A lot of police signs, barbed wire fences and Chinese tourists. A mix of Han Chinese and Uighur Muslims. Yaks, cold and snow. Steaming hot dumplings cooked over the fire were the highlight.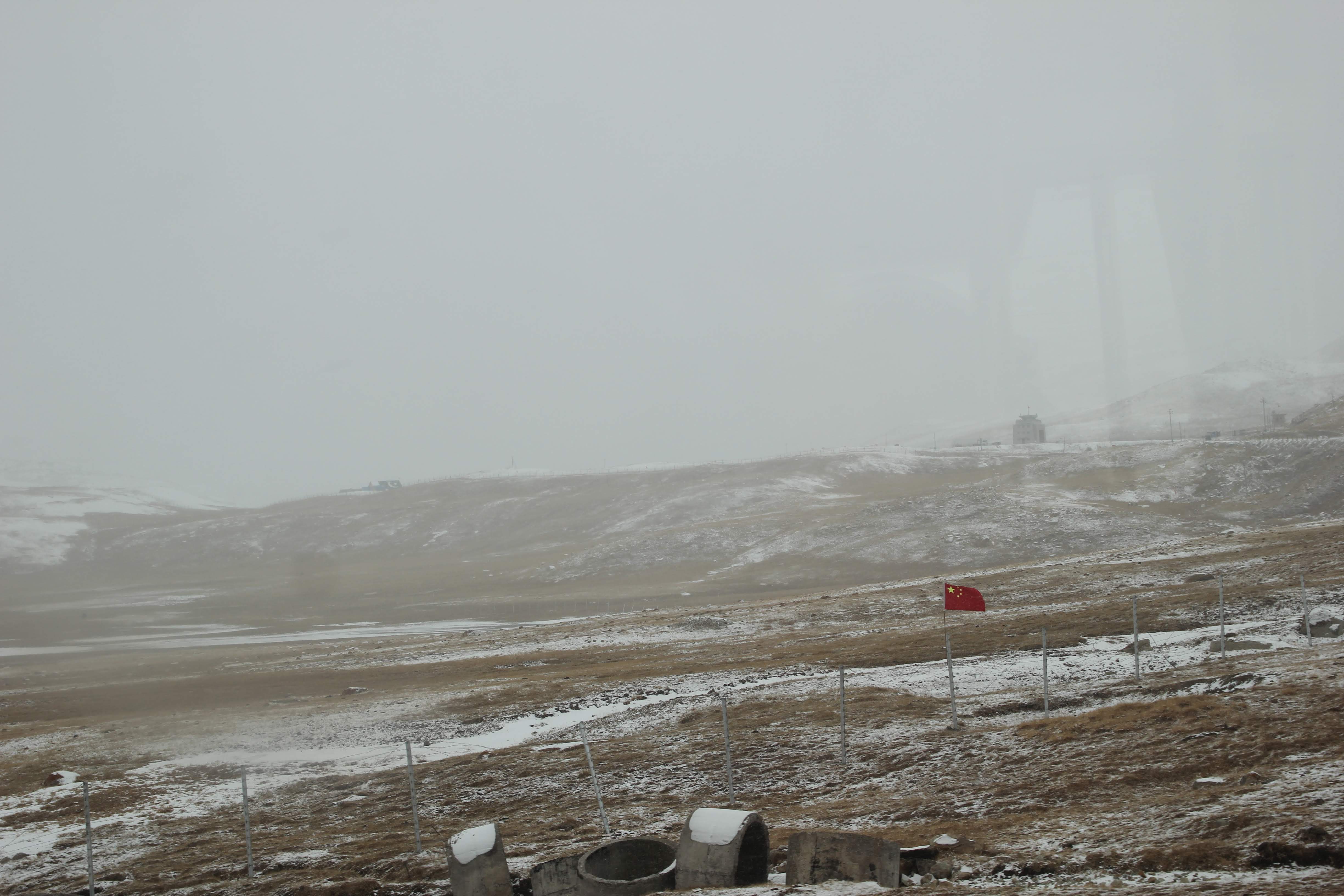 Looking up from the bus to the imposing Khunjerab Pass at 4700m above sea level