Summary
Ridden on July 20th, 2018 by The Reads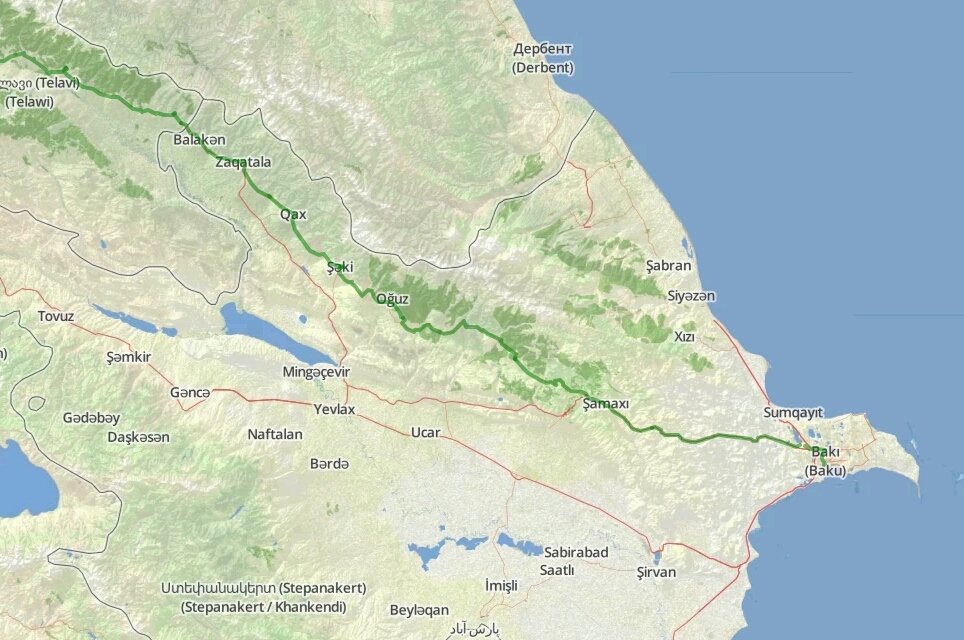 The green line denotes where we have cycled. See our Route page for more detail
We cycled
From: Lagodeki to Baku
No. days: 7 days (we then spent 2 days exploring Baku before flying back to the UK)
Distance: 434 kms (270 miles)
Ascent: 4,150 metres
TOTAL distance from UK: 7,555 km (4694 miles)
See Strava - @readcycleread - for full route details.
We slept
Tent: 4 nights
Hostel: 1 night (+ 3 nights in Baku)
Invitiation from a local: 1 night
We ate & drank
Piti - lamb & chickpea stew cooked in a clay pot and served with fresh salads
Watermelon & honeydew melons
At least 10 pots of tea
Fruit leather discs
Local honey
Cheap cheap beer
We saw
Tropical vegetation, huge braided river beds, the high Caucasus mountains in the distance, a homemade suped-up petrol bicycle, more cycle tourers, lada, lada, ladas, a triple security-fenced dam, shady tea houses and the Caspian Sea!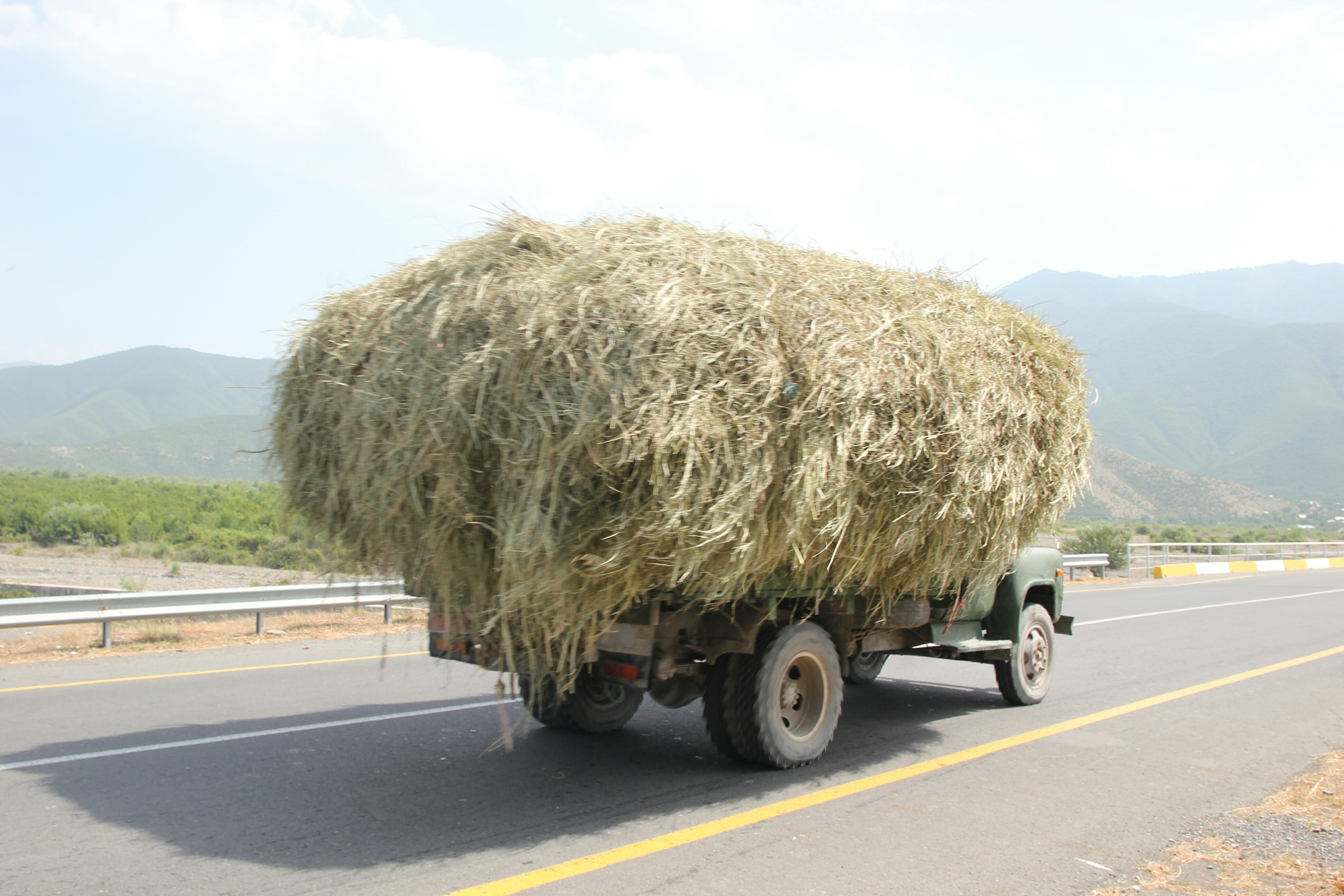 A common companion on the road - you give these guys all the room they need!